The instruction of epidemic prevention
Epidemic prevention accessories for equipment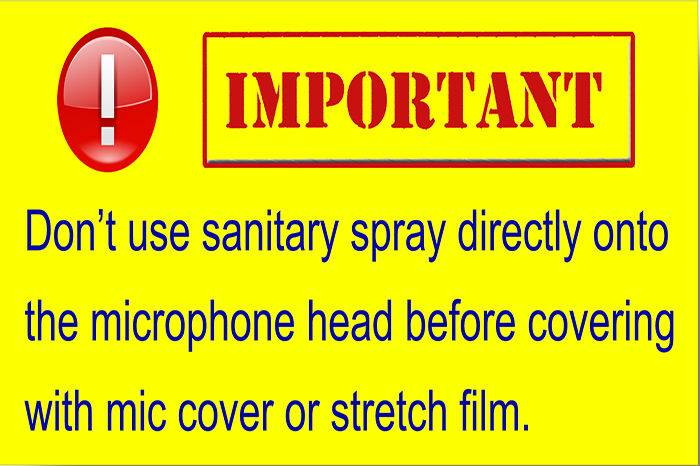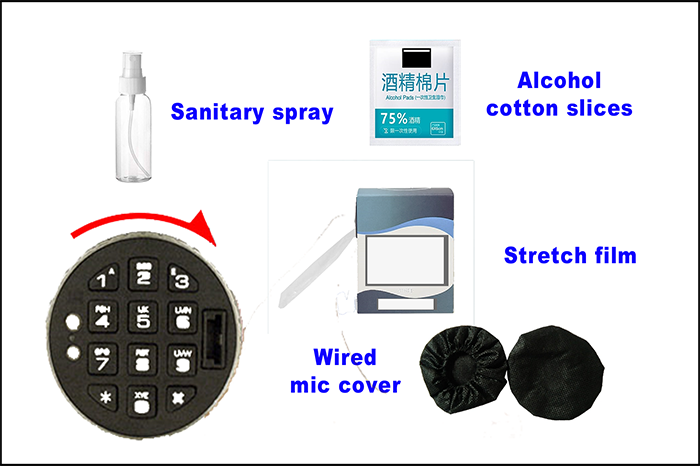 There are four epidemic prevention accessories in AV cabinet.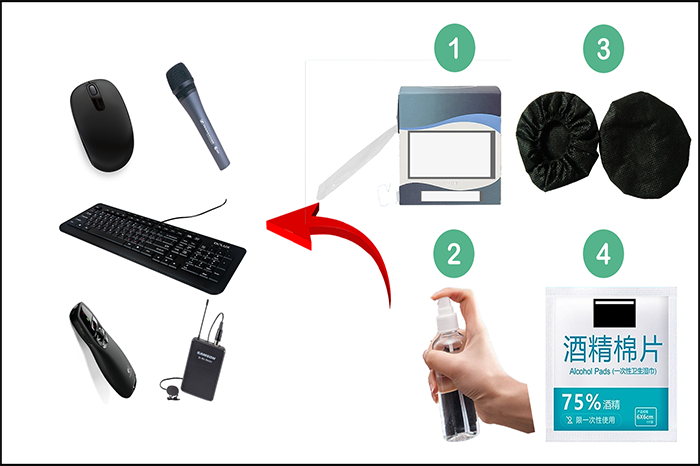 Suggested using methods:
1. Cover wireless microphone head.
2. Spray on equipement for disinfection.
3. Cover wired microphone head.
4. Wipe equipment for disinfection.

Wired microphone epidemic prevention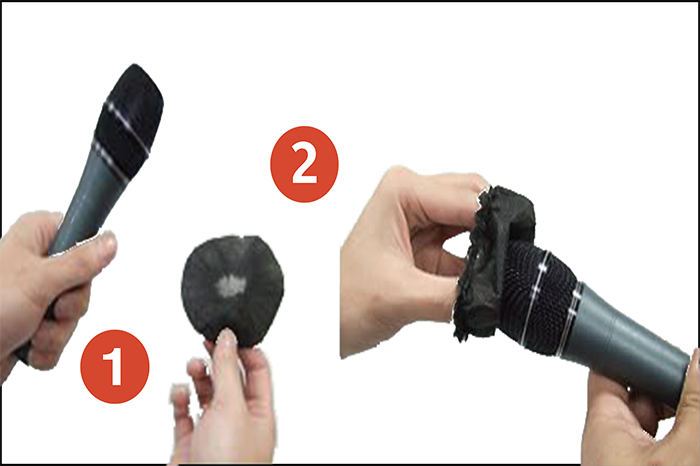 Get a microphone cover and fully cover the microphone head.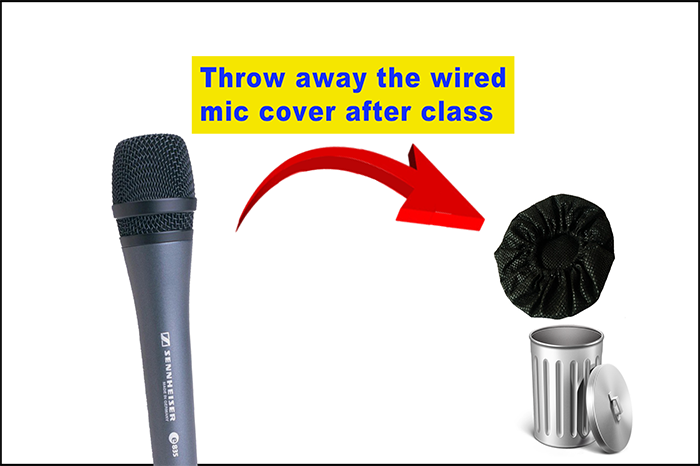 Remove and dispose the microphone cover after class.

Wireless microphone epidemic prevention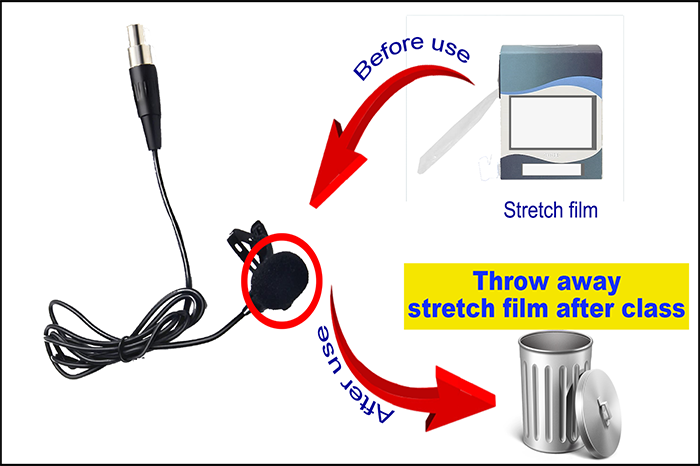 Pull out certain stretch film and cover the wireless microphone head.
Remove and dispose the stretch film after class.